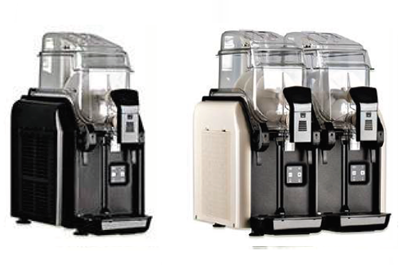 Big Biz a multi-functional machine that is easy to use and clean. Extremely flexible and space-saving. Big Biz guarantees big profits, with the added bonus of low investment and maintenance costs.
BB produces small quantities of granita, making it easy to adapt the product to suit your clients` ever-changing tastes.
Perfect for italian-style granita, iced coffee and tea, soft drinks, desserts, sorbets ice-cold cocktails, lemonade and much, much more…
Discover new recipes, invent new flavours!
Our company reserves the right make changes without any notice.
MODEL

BB 1

BB2

Height

21.80 in (552mm)

21.80 in (552mm)

Width

9.90 in (250 mm)

17.30 in (440 mm)

Depth

18.70 in (475 mm)

18.70 in (475 mm)

Weight

52.9 lb (24 kg)

75 lb (34 kg)

Capacity

1.58 USgal in (6 Lt)

3.7 USgal in (12 Lt)

Power

0.43hp (320 W)

0.72hp (540 W)

Voltage

Frequency




220-240 V ~ 50 Hz

220 V ~ 60 Hz

115 V ~ 60 Hz

100 V ~ 50/60 Hz

220-240 V ~ 50 Hz

220 V ~ 60 Hz

115 V ~ 60 Hz

100 V ~ 50/60 Hz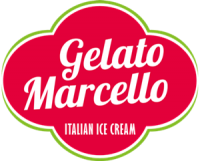 ul. Szosa Gdańska 44, Wilcze
86-031 Osielsko, Poland
+48 887 070 222
office@gelatomarcello.co.uk
Mon. – Fri.: 8am – 4pm
Sat. – Sun.: Closed
Gelato Marcello
Birmingham
+447534965225
+447511537675